Canyon River Pure Premium Emu Oil™
100% Pure Emu Oil, no additives, preservatives or fragrances.

Canyon River Pure Premium Emu Oil™ is a very effective deep penetrating, moisturizing and therapeutic product from Canyon Group Corporation. This pharmaceutical grade emu oil is the world's highest quality pure emu oil. Emu Oil is an extraordinary emollient used for thousands of years by native Australians for its remarkable anti-inflammatory and healing properties. The beneficial healing, penetrating, and anti-inflammatory properties of Premuflo™ processed Emu Oil form the basis of our patented CRN Transdermal Delivery System™.
The original philosophy of Canyon River Naturals™ was to create the ultimate delivery system to ensure that essential healing, rejuvenating, and super anti-oxidant nutrients are reaching the areas that need them most, not decomposing on the skin's surface. Proven delivery technology. The highest quality ingredients. A very powerful combination!
Benefits of Canyon River Pure Premium Emu Oil™
Moisturizes skin
Relieves inflammation
Relieves itchiness
Relieves diaper rash
Helps with psoriasis
Helps relieve eczema
Helps with rosacea
Diminishes scarring
Best burn remedy
Relieves muscle and joint pain
Alleviates ashy skin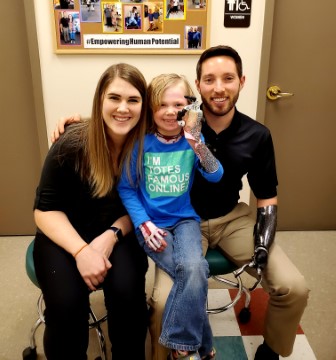 "Canyon River Pure Premium Emu Oil™ has done wonders for Kenzie's burn scars" Jessica D
Click here for Kenzie's FaceBook Group.
"I have problems with chronic hip pain. As long as I use Canyon River Pure Premium Emu Oil™ on a daily basis, my pain is gone" Heidi S
Ingredient List and Instructions
Ingredients : 100% Pure Canyon River Pure Premium Emu Oil™
No additives, preservatives, fragrances or blue dyes are added to our pure oil. This oil is so sterile that a labs have had problems trying to get it to oxidize ( spoil ) during bacteriological challenging tests.
Directions : Apply a small amount topically to hands, face, legs or any area of the body to relieve dryness, irritation and chapping, to soothe inflamed areas and to promote healing. Use a few drops in the bath or after bathing for a luxurious and silky after feel.
Note : Our unique non-destructive Premuflo™ Emu Oil processing technique, provides a high concentration of myristic, palmitic, palmitoleic, stearic, oleic, linoleic, and alpha linolenic fatty acids for extra healing and repair.
Canyon River Pure Premium Emu Oil™